This has been my bathroom wall for several years. I liked it, but have grown tired of the same old thing and wanted something with a bit more impact.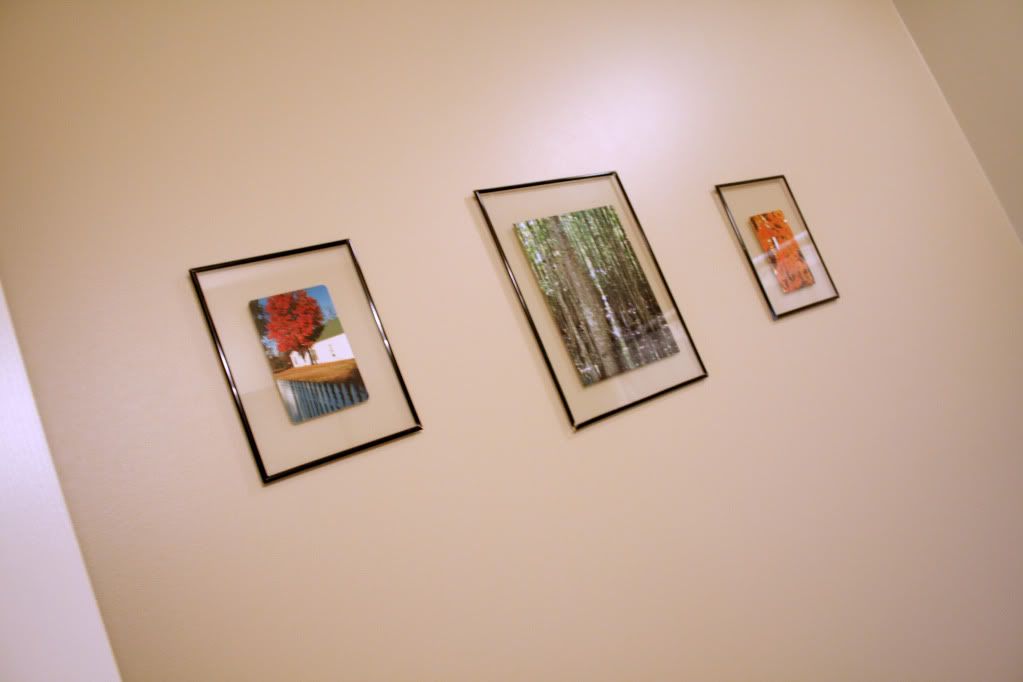 I decided to use prints of some butterflies I shot last summer. I chose to do 6 frames, 3 on top, 3 on bottom. And I like to do things cheep. I looked around for frames, but decided on $3 frames from Walmart. The only problem is, they were black, and I wanted white. So I'll just spray paint them. HaHaHa...Not so easy! I realized very quickly after a single coat of paint that this quick little project wasn't so quick and easy. I ended up brush painting all the frames with with acrylic as a primer - 3 coats! Then I spray painted them white - 3 coats! to get the gloss I wanted. A couple weeks later - I had this: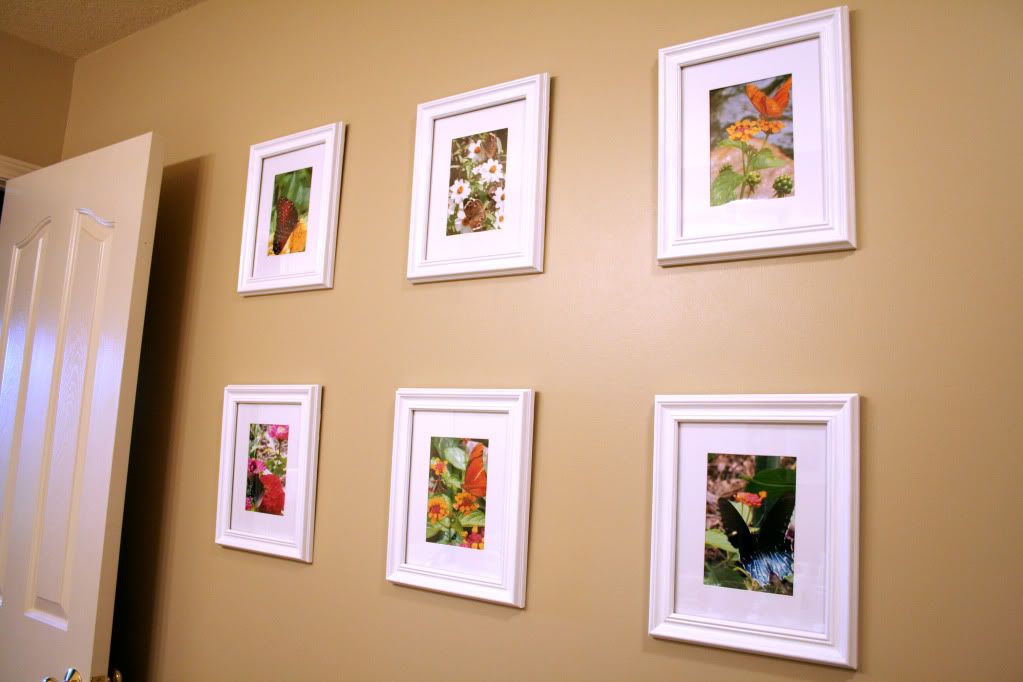 But my bigger plan was to use white vinyl and cut butterfly shapes with my Cricut to place on the wall around the frames.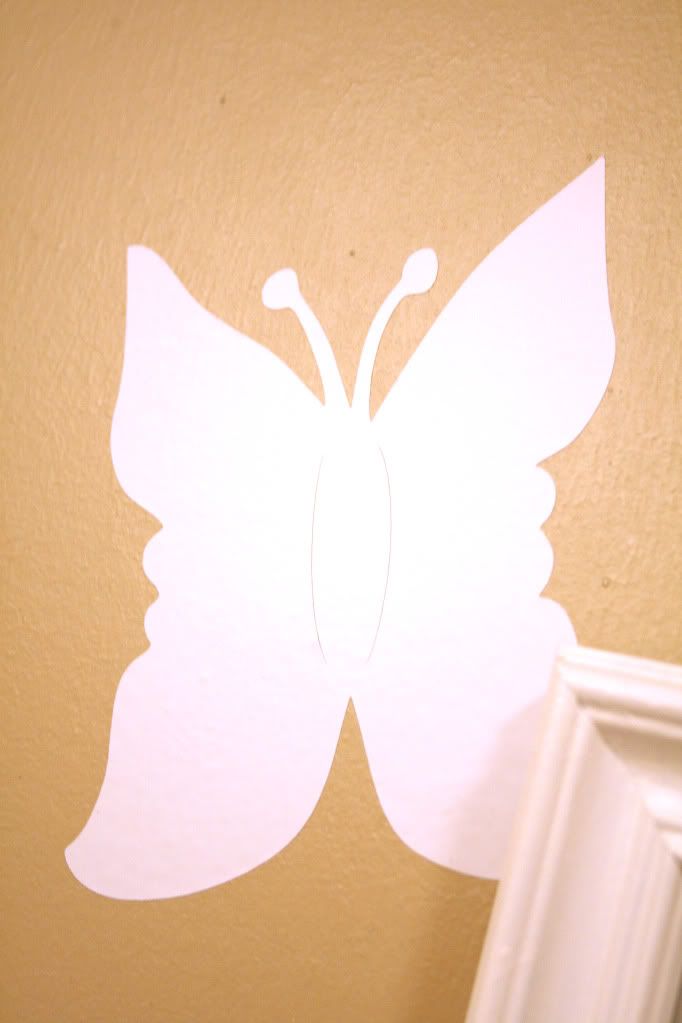 I used the Storybook Cartridge and the variations on 2 cuts to get the different shapes.
And this was the result!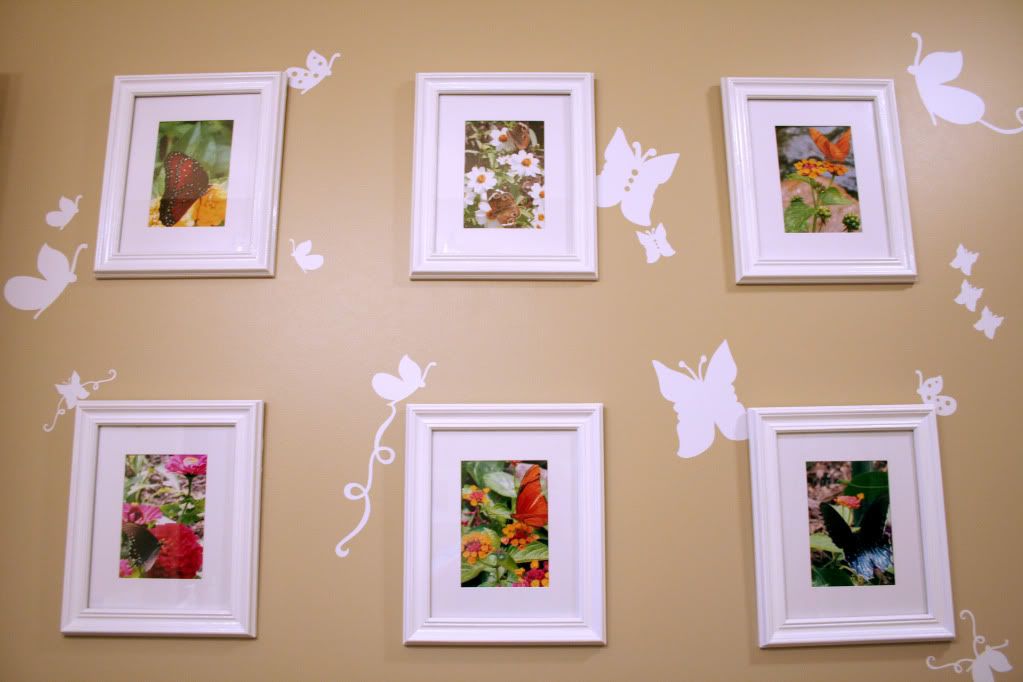 Some of the butterflies come from behind the frames...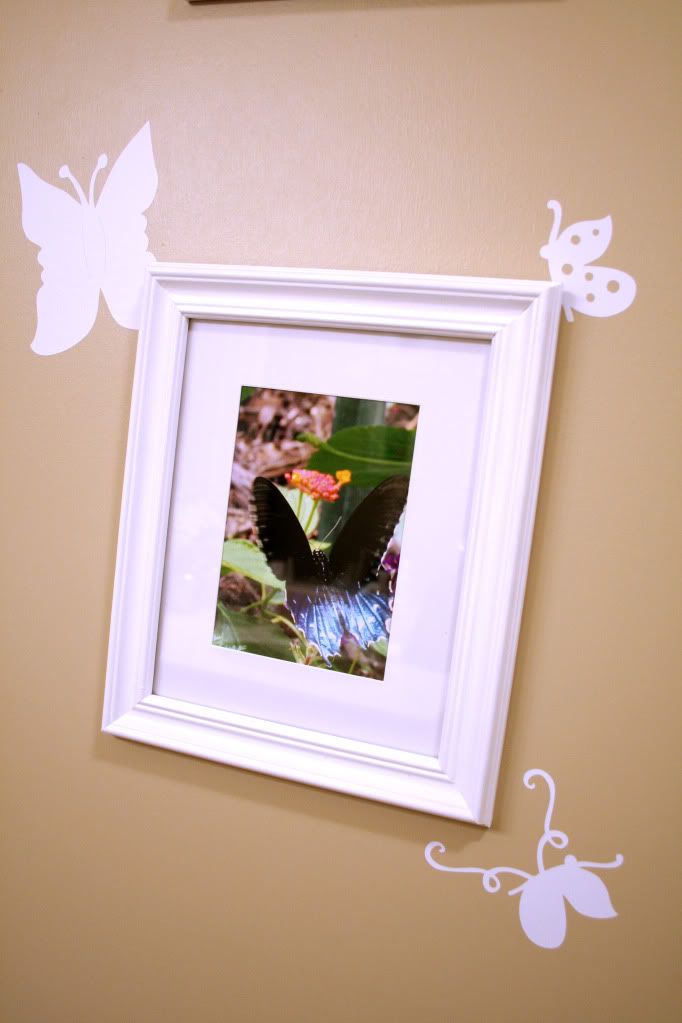 And some just float around them.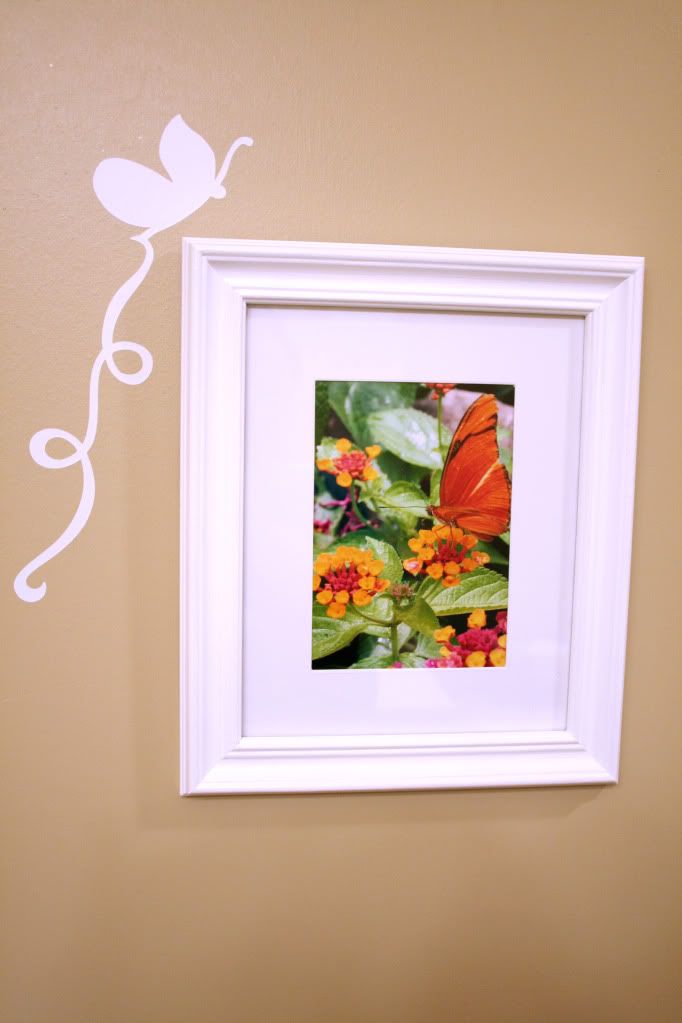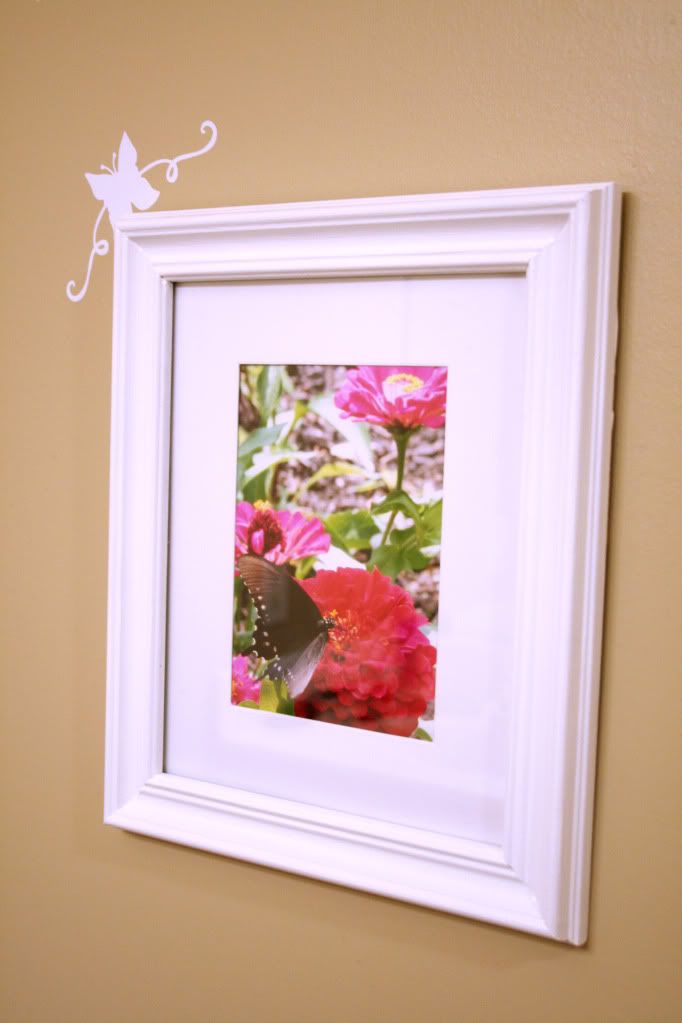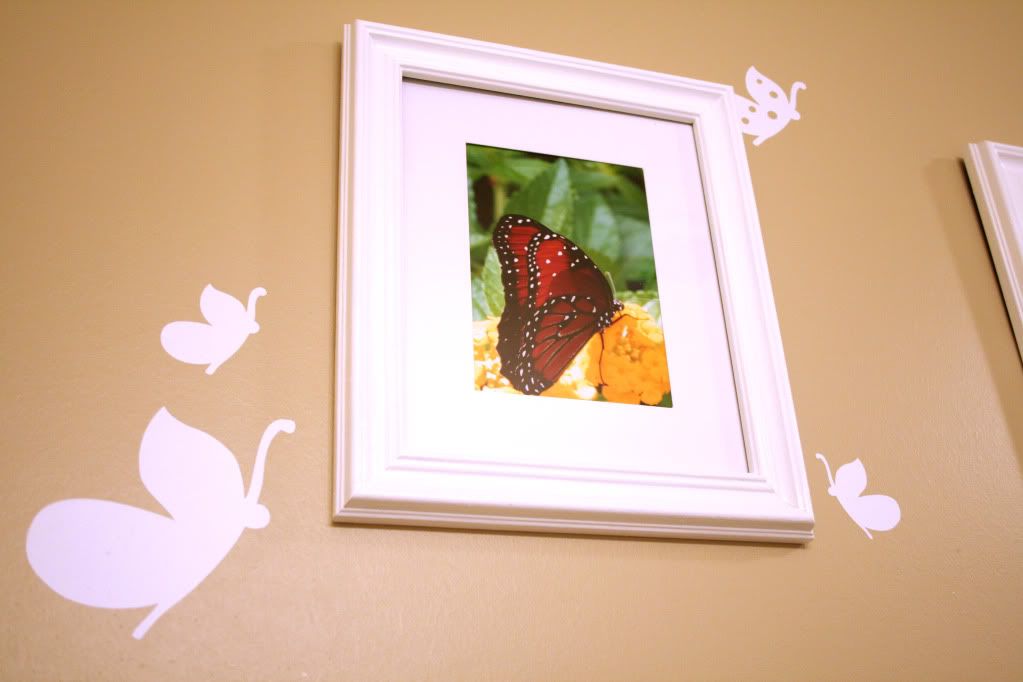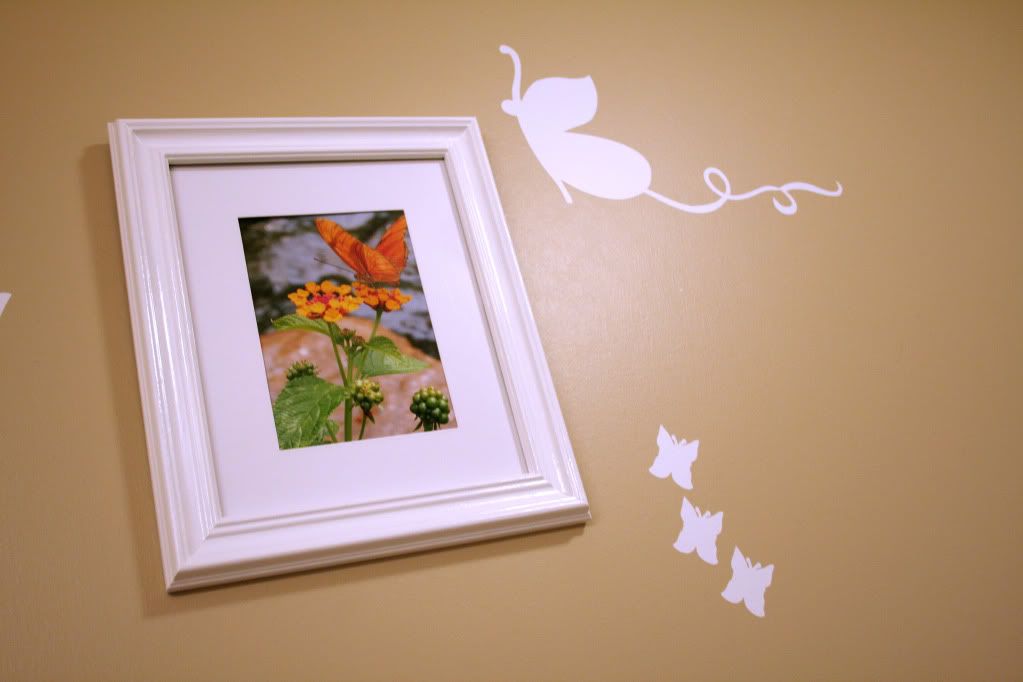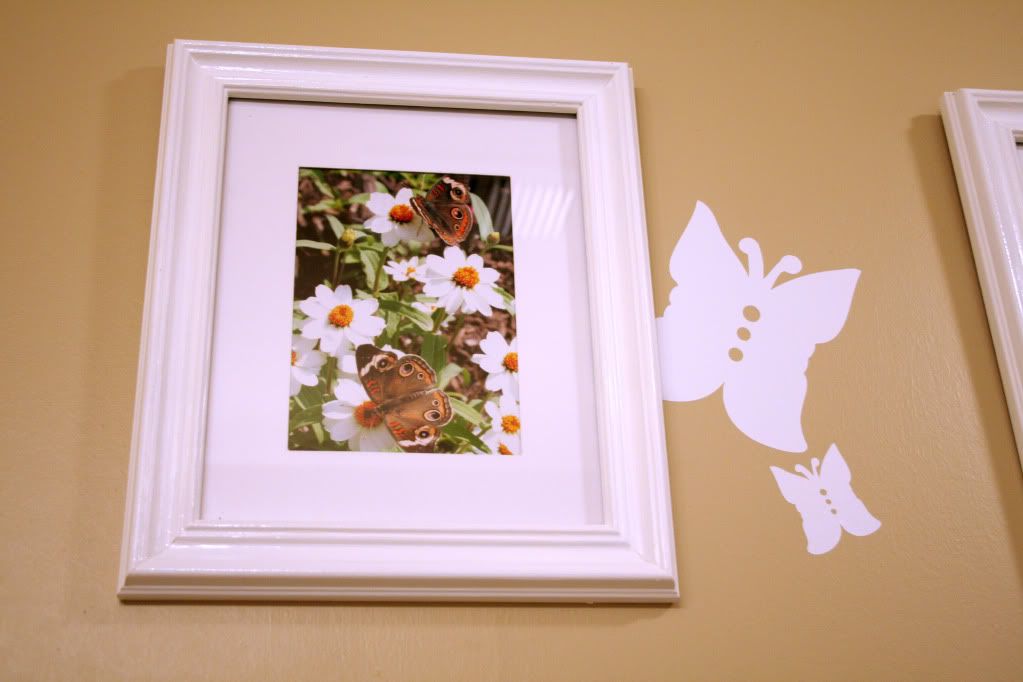 It was a bit overwhelming at first because it's such a change from before. It takes up most of the wall, but now that it's been up for a week, I'm very happy with how it turned out.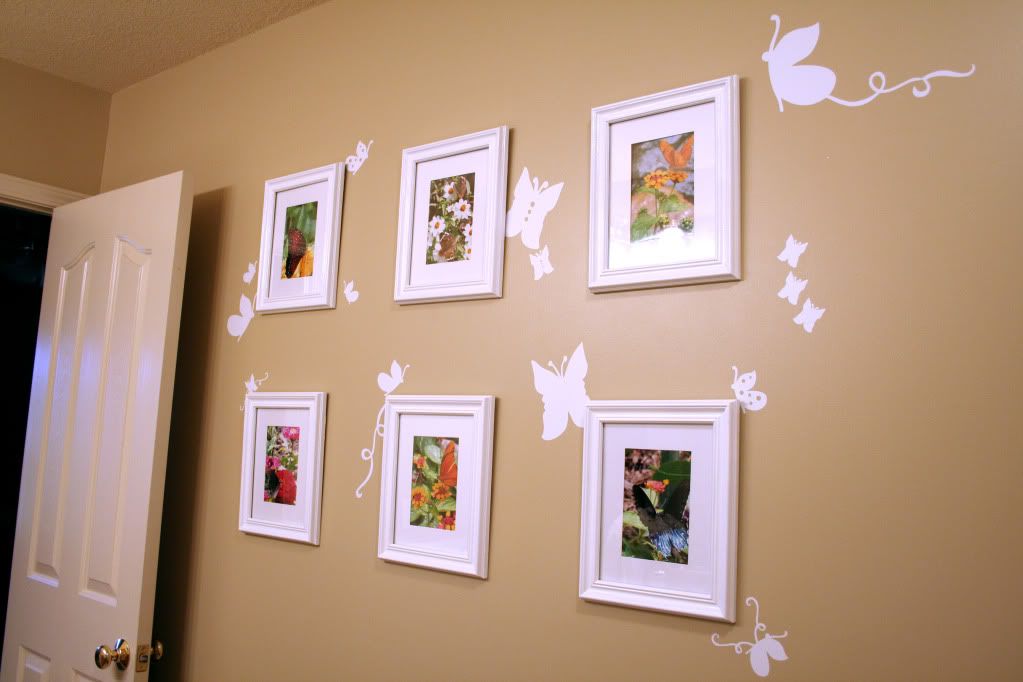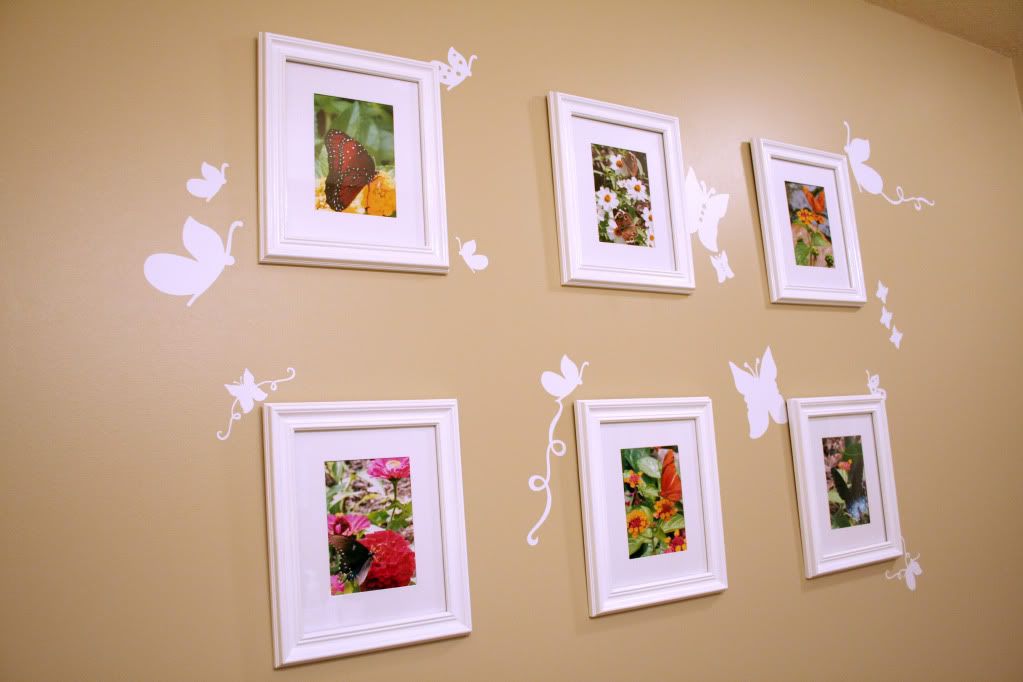 A view looking into the mirror - the way I see it most of the time!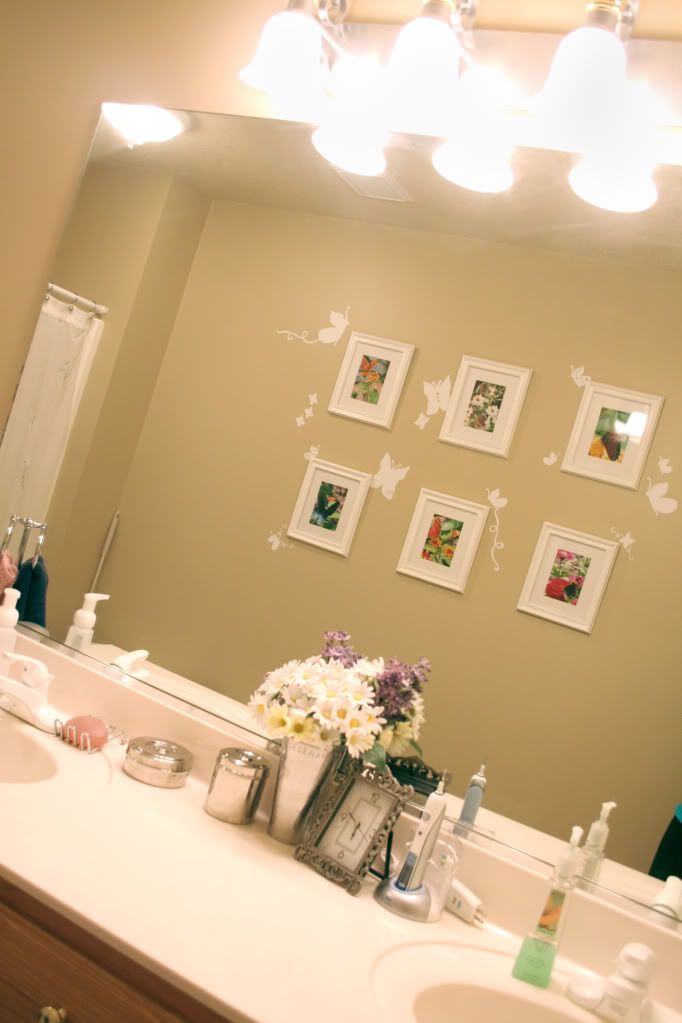 Join
Between Naps on the Porch
for more Metamorphasis Monday!