Kelly at Kelly's Korner
is hosting Wedding Receptions and Honeymoons during her Show Us Your Life blog party this week.
This is the only photo I have scanned of our wedding reception. This is as we entered our reception. Our reception was very layed back and relaxed and we had a good time. It was nice to have so many of our friends and family all together in one place.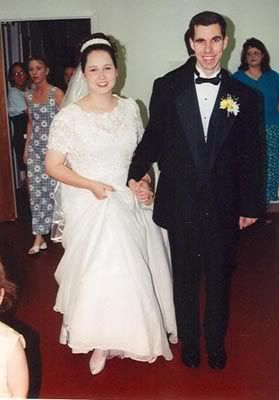 And there were lots of special moments, like when Kevin met one of my aunts, who is very special to me, for the first time and when my mom met his uncle. This is such a good story I can't help but tell it. When we were dating, Kevin was looking at a book laying on the table next to him. It was my moms book from her high school reunion. As he leafed through it, he said "That's my aunt." When my mom looked at it, she said "That was my best friend in high school. The last thing I heared from her when we gratuated was that she was moving to Hughes to marry some boy." Kevin said, "That boy was my uncle." She had passed away 2 years before that with cancer, but my mom was able to meet her husband and daughter at our reception.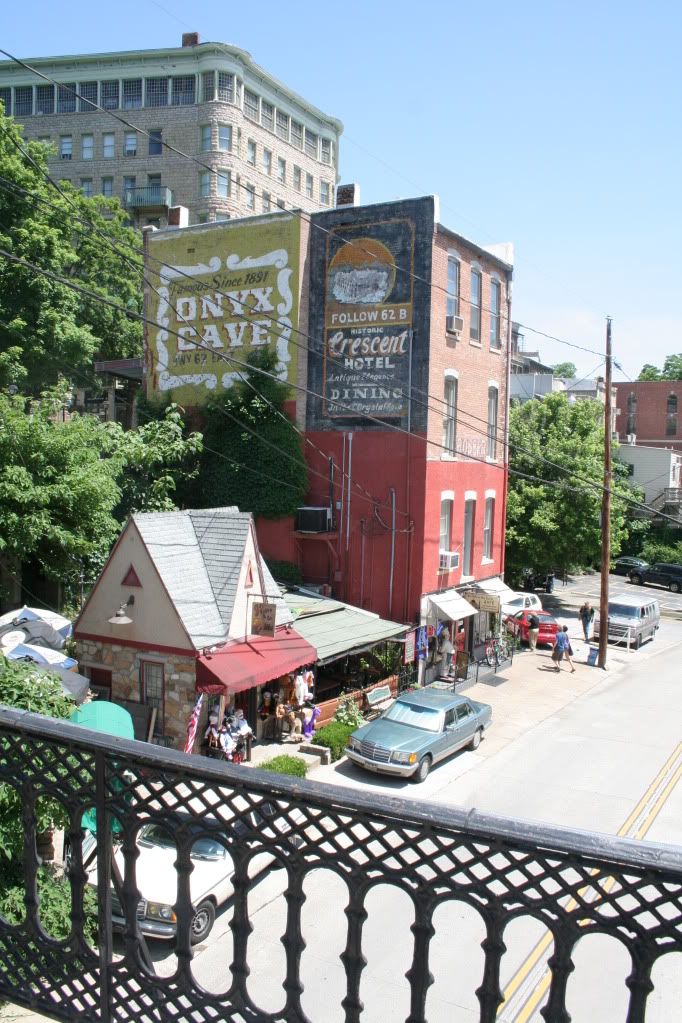 We honeymooned in a little town in the northern part of our state, Eureka Springs. It's a beautiful town in the Ozarks and really cateers to honeymooners. In fact, they are called the Honeymoon Capitol of the South. We talked about flying somewhere, but decided that for our honeymoon we really wanted someplace close enough that we could drive that night and somewhere we didn't feel like we had to do a lot of sight seeing.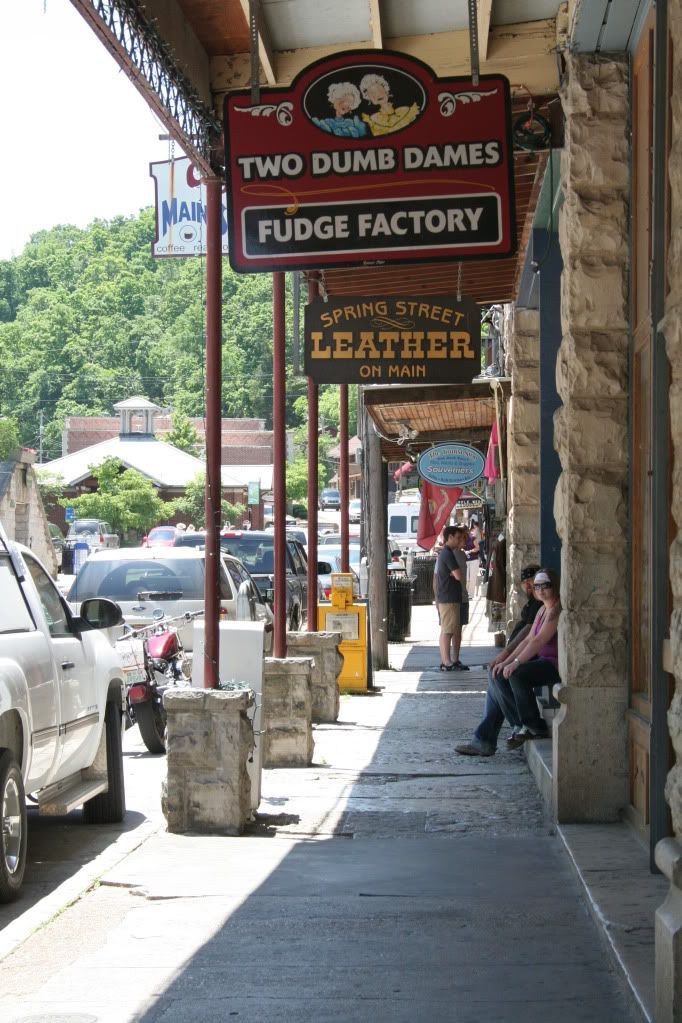 It ended up to be a great choice because it is somewhere we can easily return whenever we want. In fact, these pictures aren't from our honeymoon, but from out 10 yr anniversary trip we took this past June.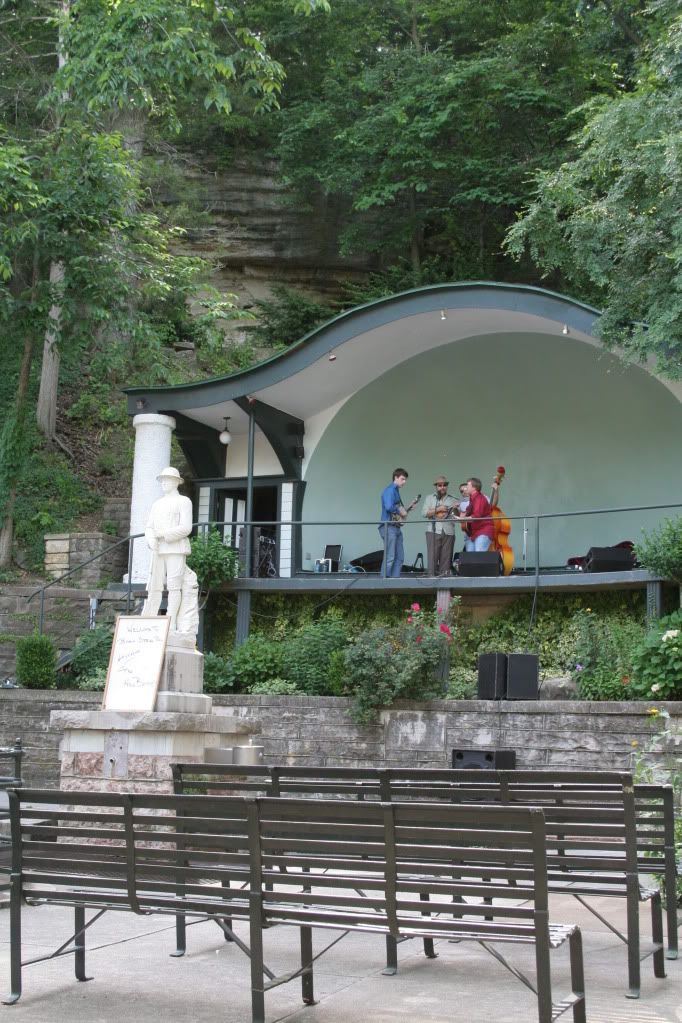 The town has lots of great restaurants. This is one of our favorites, a little Italian place that makes you feel like Grandma is in the back yelling orders in Italian.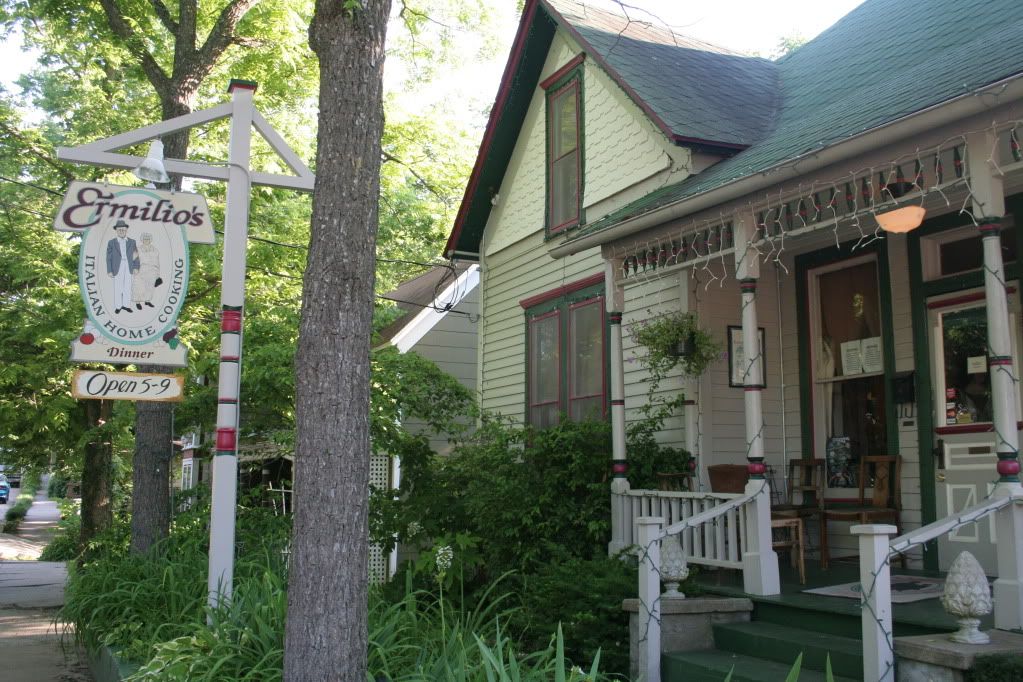 We stayed in the exact same cottage for our anniv. trip as we did our honeymoon. It was so neat to return there. Almost as if the past 10 yrs hadn't happened, but with so many memories of the past 10 yrs at the same time.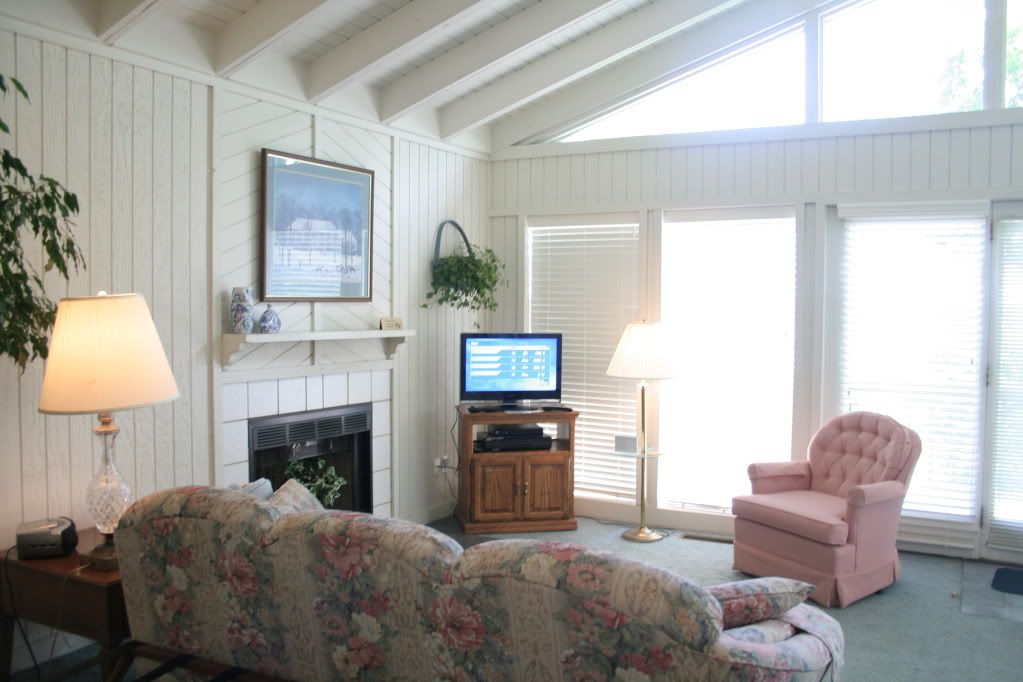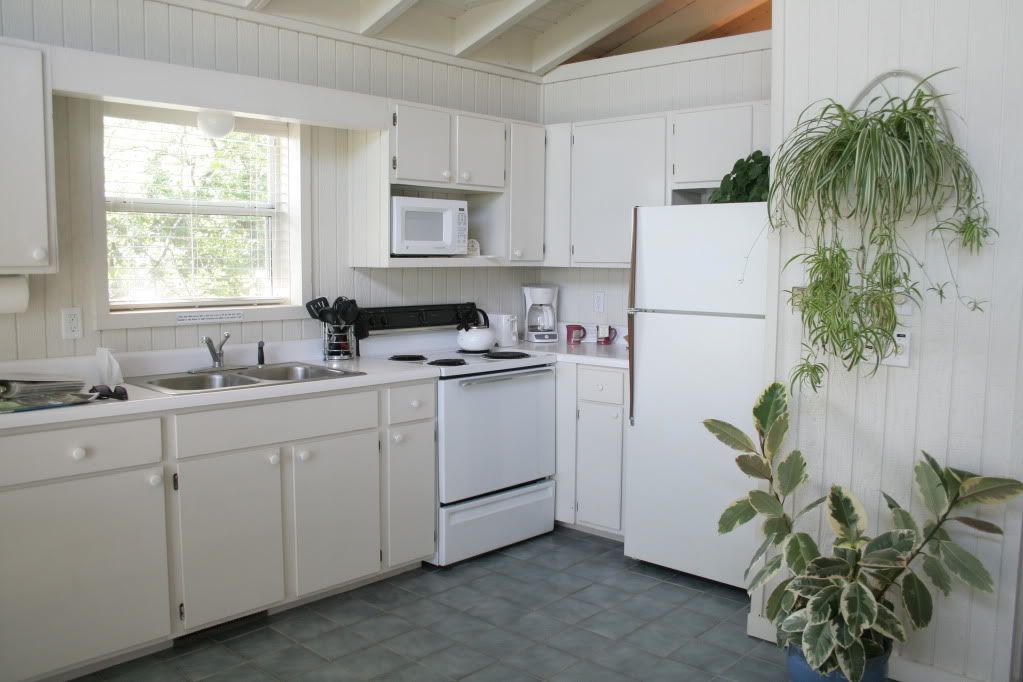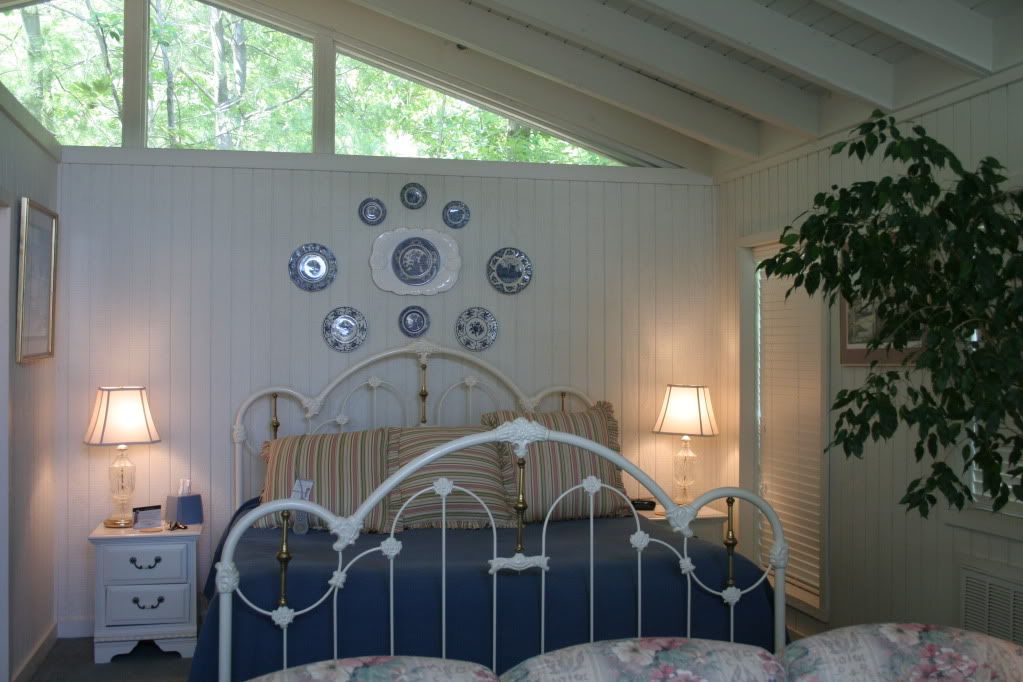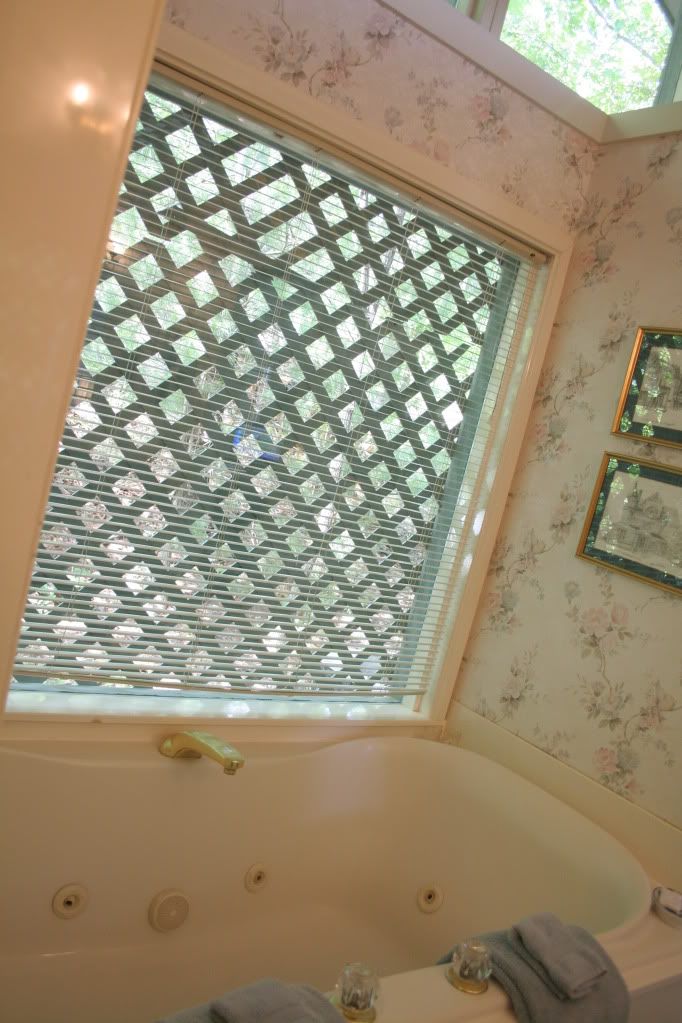 The Cottage is on Beaver Lake. This was the view from our deck.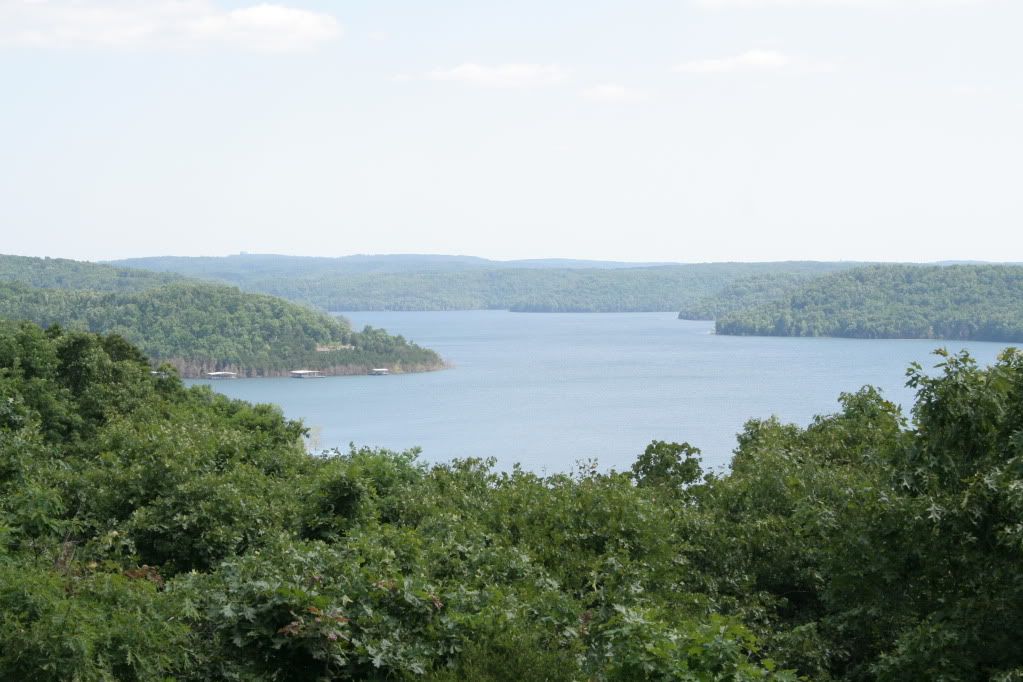 Another really neat thing are the guest books they have in each cottage for the guest to sign. Guest leave words of encouragement and advice on marriage and tips on places to eat and things to do. The very first thing I did when we got there for our anniv. trip was to go back and read what we wrote 10 years ago.