Welcome to One Tip Wednesday!! I would love to have some of you join in and make this a weekly event - and help us all learn new ways to organize our homes and our daily life.
So to kick it off, I'm throwing in a giveaway! Come back next Wednesday and leave a link to your One Tip Wednesday post and you'll be entered to win my prize! It's a great, personalized gift - come back next week and I'll reveal the giveaway prize.
Now on to today's tip:
I've mentioned before about my love for plastic storage tubs. I use them for everything, but one of my favorite uses is storing holiday supplies. Except for Christmas, I have one tub for holidays such as Easter, Halloween, Thanksgiving, etc. I keep them in the attic, but they are easily grabbed when it's time to decorate. And because I use clear boxes, it's easy to see which one I need. And even easier to send the husband into the attic to retrieve the right one. Also, buy a tub bigger than you need at the time so you will always have room to add other things to your items.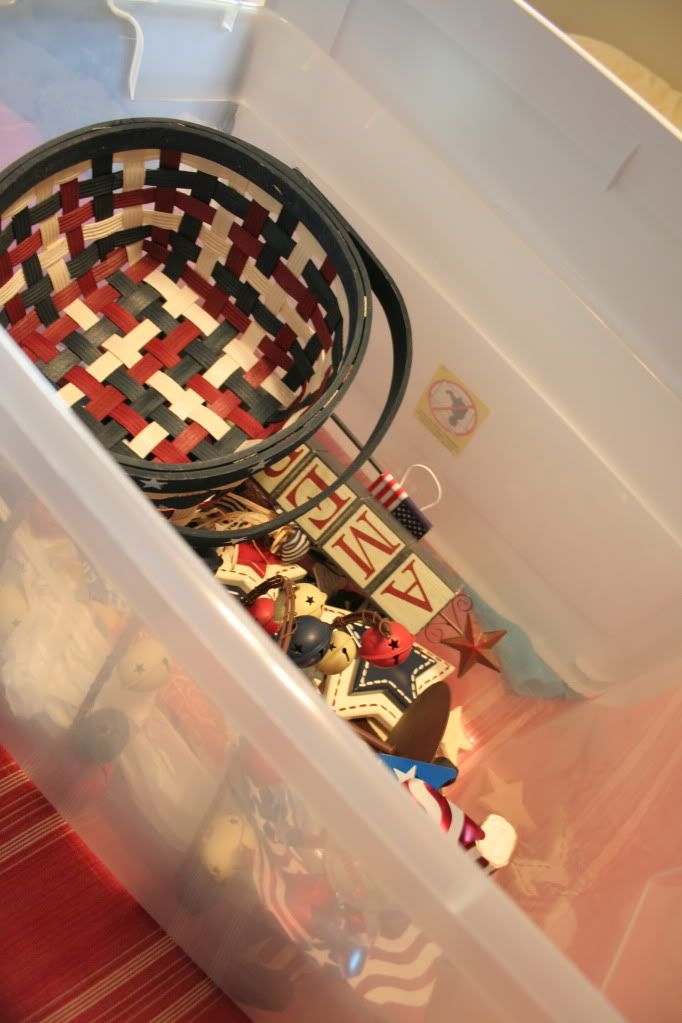 Click HERE to see past One Tip Wednesday post.