Here in Arkansas, deer season is in full swing. Like most southern states, hunting is a big part of the culture. While my husband doesn't hunt, my dad and brothers always did when I was growing up. Here in Arkansas, deer season is the biggest on any the different seasons through the year (although duck hunting is really big in the part of the state where I live now).
These pictures were shot back in June while my husband and I were in the Northwest part of the state during our anniversary trip back in June. While walking around the cottages where we were staying, we heard a rustling and stopped to see this: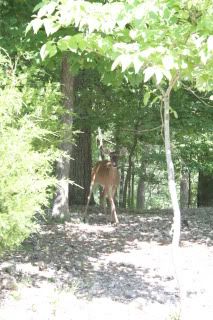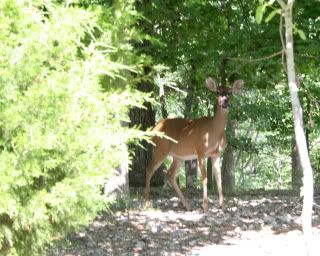 Then there were more!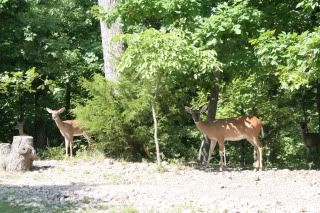 And More!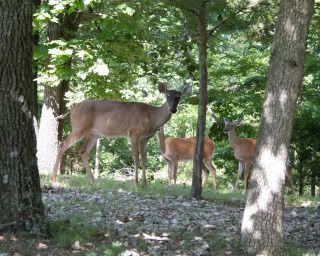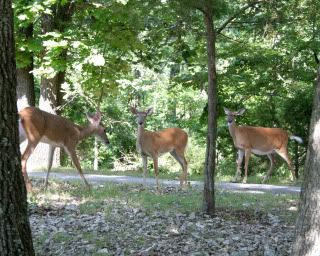 I think there were 9 in total that we counted. And they let us get pretty close to them too.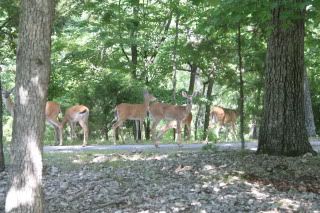 Thanks for stopping by! I'm posting my Christmas decor and crafts over the next few days, stop by for a look! And I'll be hosting a giveaway at the end of the week, check back!
See more great Ourdoor shots at
Outdoor Wednesday
!