This week, Kelly at
Kelly's Korner
is featuring bathrooms on her Show Us Where You Live home tour. This week I'll be showing my boy's bathroom and I'll show our master bath in a couple weeks when she host the master bedroom tour. I'm working on some new artwork for the walls and it's not yet finished.
I had many rubber ducks and frogs in the bathroom for a while and had been looking for other things to add to my duck and frog bathroom. So I was over the moon excited when Target started this line with the shower curtain and accessories with frogs, ducks, turtles and dragonflys.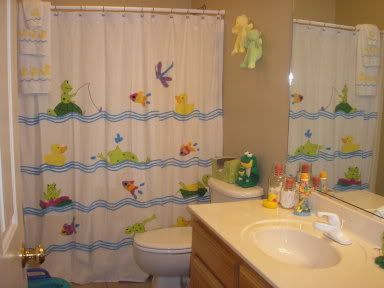 Thanks for stopping by. To see my other rooms posted previously, click on the Show Us Where You Live Friday tag.