Happy Monday! Today, Shawn at
Seriously Shawn
is hosting Frind Makin Monday while
Kasey
is out of town on a little Vaca. Today's all about the 4th of July!

What are you doing this July 4th?
We will be spending the 4th with my husbands extended family as we've done the last several years. We always have way too much to eat, an increasing number of baby cousins and usually the boys head out to toss the football.
What is your favorite dish to pass when attending a 4th of July party or summer barbecue?
I am making my requested brownies again this year and a fruit salad. The brownies, two boxes of 13x9 brownie mix. Place one batter mix in the pan, layer with Hershey's symphony bars and top with the second box. You'll need to extend your back time. They are wonderful!! The fruit salad, start with a can of peach pie filling and add any fruit that you like. Mine will most likely have strawberries, pineapple, bananas and madarine oranges. And maybe some blueberries. Easy and good!
Do you have any July 4th traditions?
We always spend the 4th at my husbands grandmothers. We also usually do fireworks in the evening.
Share Your Favorite 4th of July Pic(s)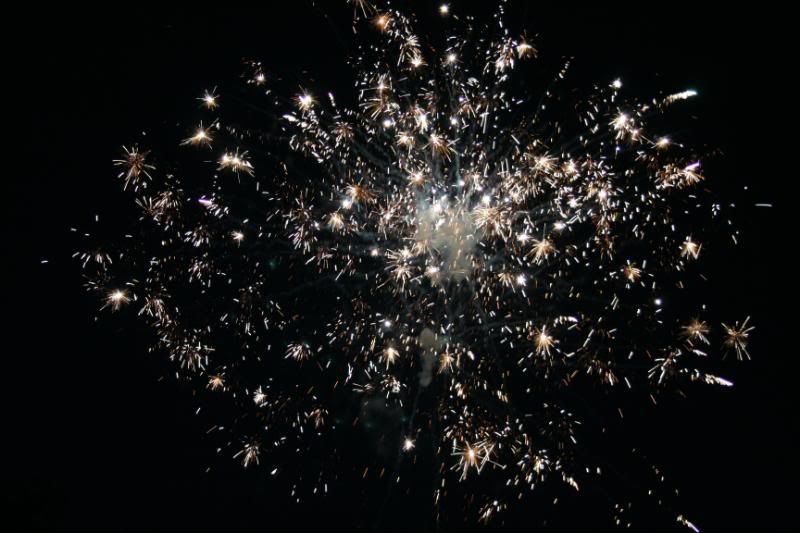 4th of July 2007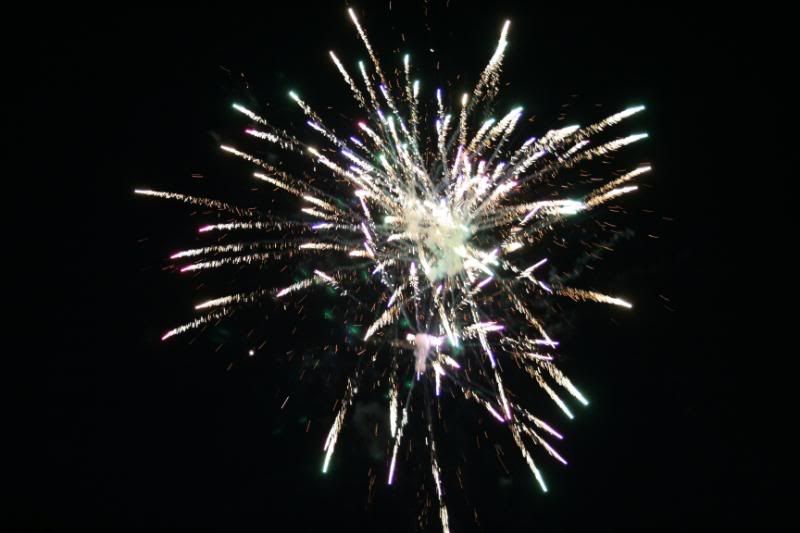 4th of July 2008