Around every 6 months, I try to nearly empty our food supply to allow for all new, fresh food to be bought. That means that we eat down the food in our freezer and pantry as much as we can before I purchase new food. Most food in your freezer only last around 6 months before it can begin to get freezer burn and not be as fresh. And it also allows me to use up things we might not otherwise use.
A pick of my fridge toward the end.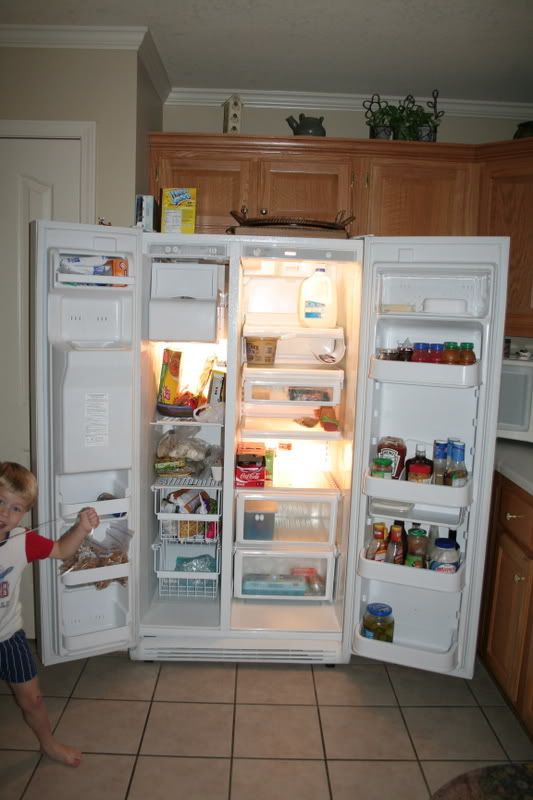 My pantry - and this was taken a little before. We actually had very little left when I went to the store.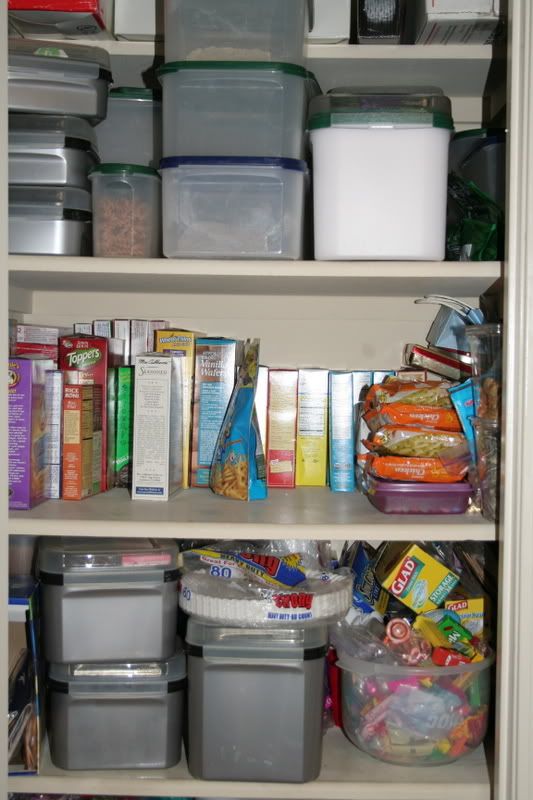 Same here. Most of the cans you see right here I had bought to finish out recipes before the big shopping trip.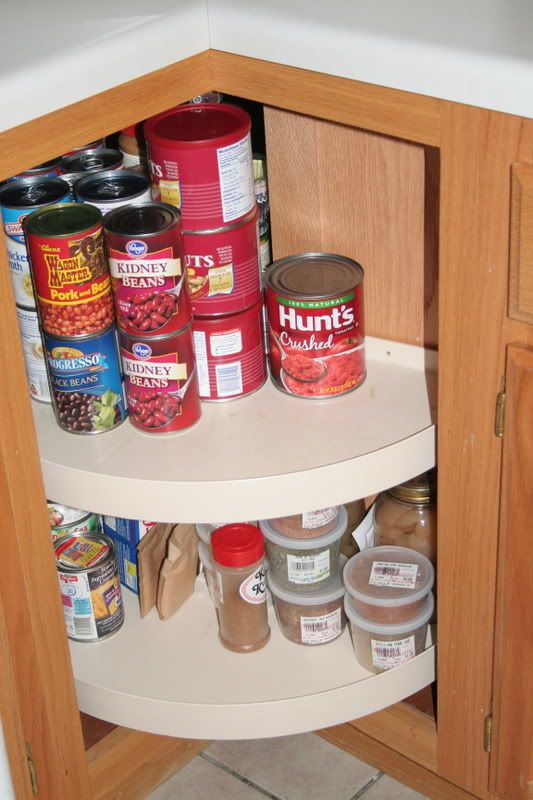 And after restocking. You can see a large supply of frozen food in the freezer. I also plan my menu to include a number of meals I can pre-make and freeze for later use when we are limited on time. I'm going to have another post on this soon.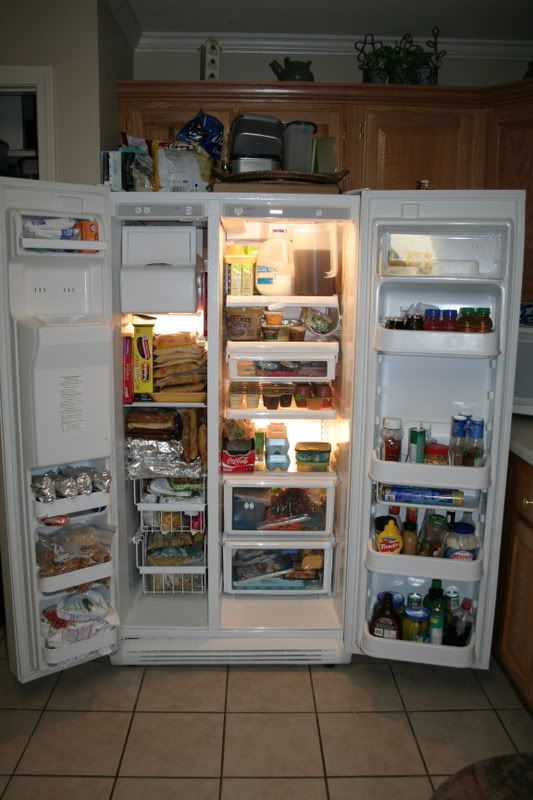 So how do we not starve during this process or eat strange foods that just don't go together? Careful meal planning. During the month when we are eating down our pantry/freezer, I plan our meals around the food we already have. So if I have ground turkey and a can of tomatoes, I pickup a package of chili seasoning and we have a meal. I only purchase things that I know we will use with the food we need to use up. If there are still things left that I know we will never use, I donate them to the food pantry. It may be something I bought and we (or the boys) decided they didn't like or one of our parents sent to our house (their way of making sure we don't starve I think). But always check your dates, never send anything that is expired or close to expiring. If it is, toss it.
You will have a very large grocery bill when you go to restock everything, but in the month or so leading up to it, you should find your bill to be lower since you are only buying things you know you will use and using things you already have. So it should even out. I will confess, I may not do this every 6 months on the dot. Sometimes it just doesn't work out that way. Sometimes I do it if I notice things are getting low on their own, I'll just take that opportunity to use up what we have before doing a big shopping trip. Obviously though this doesn't include things like bread, milk and things to send in the kids/hubby's lunch. I also don't generally include condiments. Those I keep until they expire and buy them if we run out.
Have tips you want to share? Post a link to your tip under the comments section. And feel free to grab the button above. Please just be sure to give a link linking back to my blog.