Hi - My name is Shaila and I'm addicted to Monogramming! LOL
This month's craft challenge over at
Blue Eyed Blessings
is Monogramming. I personally don't do any monogramming myself, but I have my wonderful friend
Amy
who monograms anything I want. I've had her do several things for the boys - and yes, even with boys you can have adorable things. Check out Amy's business site,
Angel Accents
, for some of the adorable stuff she makes! She ships all across the country.
Her applique and monogrammed onsies are one of favorite. She has all different designs including shapes and different letter fonts. This is Tyler's 9 Mo. picture.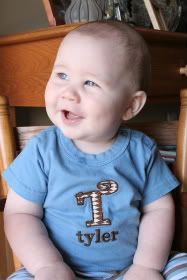 I love these boxers to go with the onsie.
She did these bibs to match the two onsies. Simple and cute.
She was able to start making these little boy boxers a couple of years ago. Perfect for those first birthday pictures. So many things are out there for girls, it's nice to have similar things to do for the boys.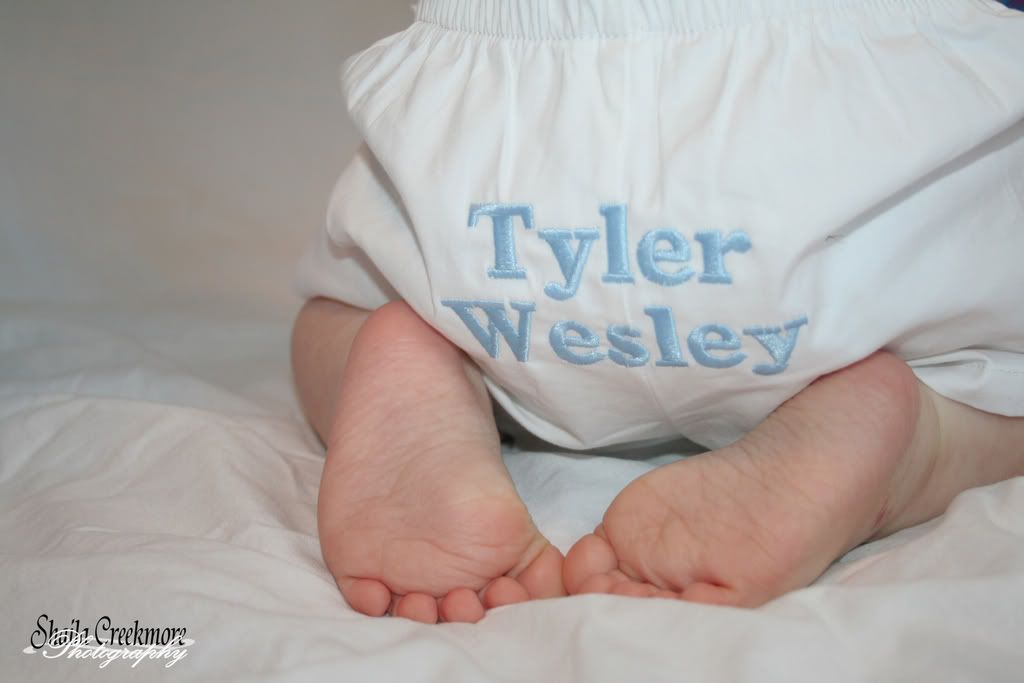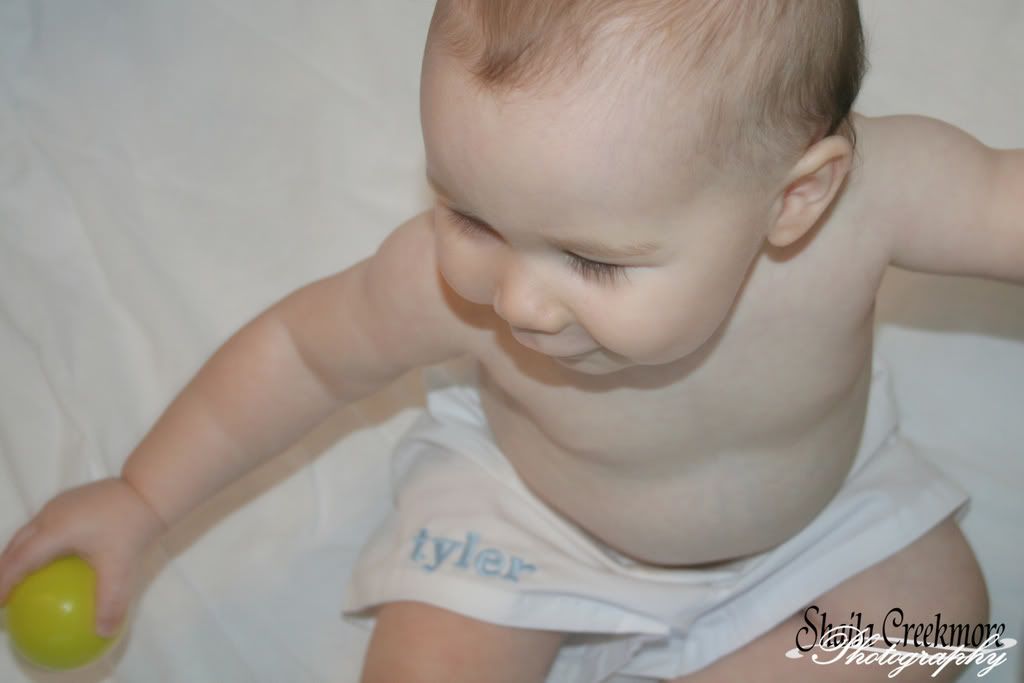 This is an outfit I found at a boutique and thought it would look so cute monogrammed. We got lots of compliments on it. Again, a simple way to dress up a little boy outfit.
Last summer, I found this apron in the $1 spot at Target, but it had some cheap printing on the front. I had Amy monogram his name on some coordinating fabric and I sewed it on with a zigzag stitch. It turned out so cute!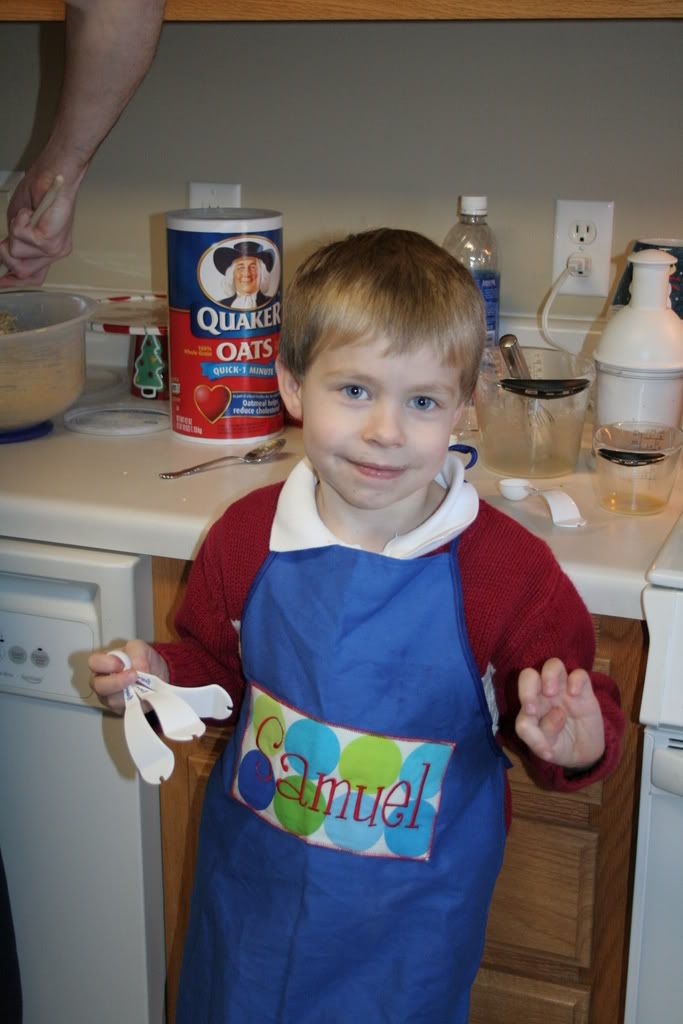 At Halloween, Amy paired up with another friend,
Sebrina at Lucky Mama
, to create the adorable candy treat bags. These bags will be something the boys will be able to use for years.
The latest thing I've been having Amy monogram are plain polo's I've picked up at Children's Place. I originally just bought these for their spring pictures, but then Amy mentioned monogramming them and I thought it was a great idea. We did the blue with yellow monogram so that it pops when the yellow shirt is under the blue. Then we did the yellow with green for a great summer color.
But then my husband asked why their initials were all messed up. We named our boys with specific initials to represent things we liked SEC, the Southeastern Conference, and TWC, The Weather Channel (my husbands a weather freak). Yes, I'm totally serious. So he wanted them to have shirts with their initials instead of a true monogram.
Amy has done some other things for me, but I don't have pictures of those. These are other things we have however. Tyler's diaper bag given to me as a present by my SIL.
A blanket made for Samuel by my husbands aunt.
Appliqued towels made for the boys by a family friend of my in-laws. I LOVE these!
To see lots more ideas on monogramming, check out: