During the summer, Walmart had plastic tubs in their summer section. When they went on clearance, I bought a couple. They can be used for ice or to ice down cokes. I keep mine on top of the fridge and have found it to be a good place to keep bags of chips and snacks.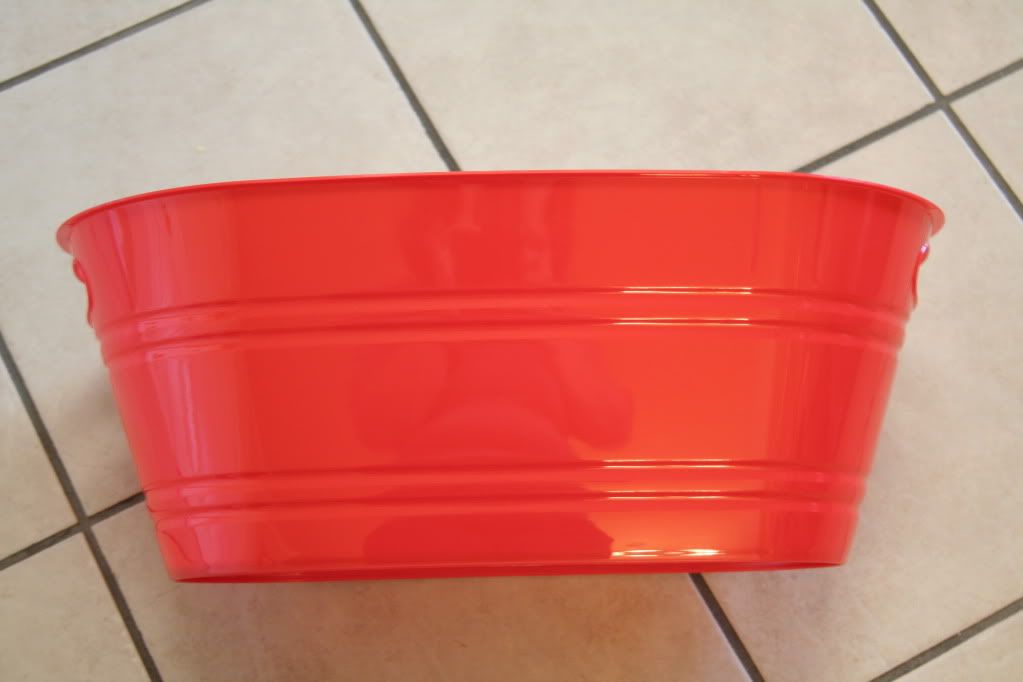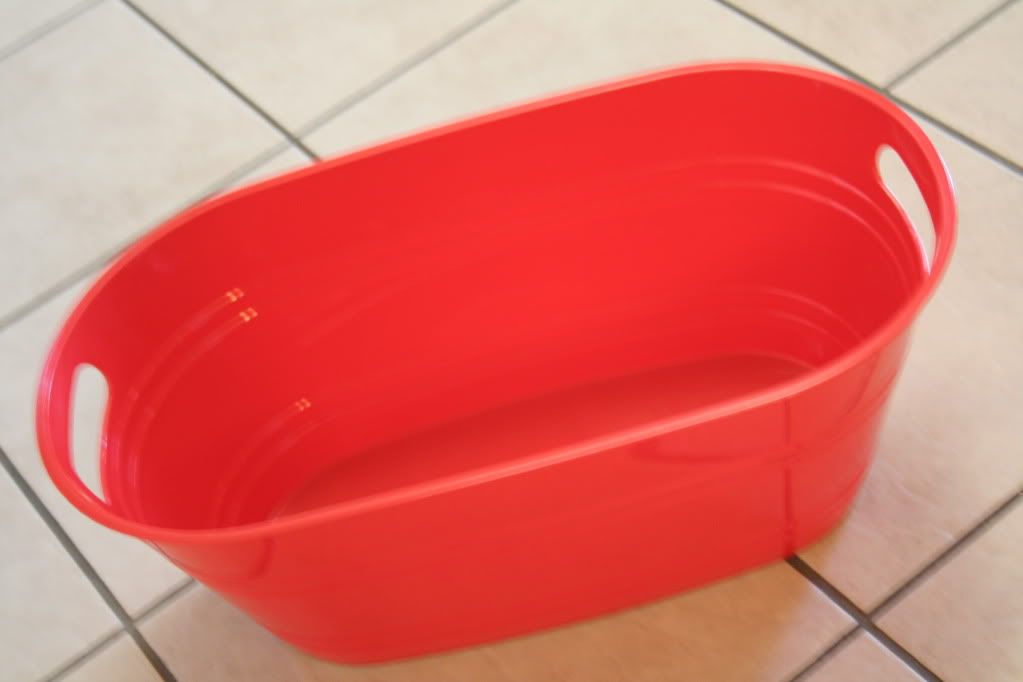 For mine, I just used my Cricut to cut out our name. To me, the white and red reminds me of a Coke.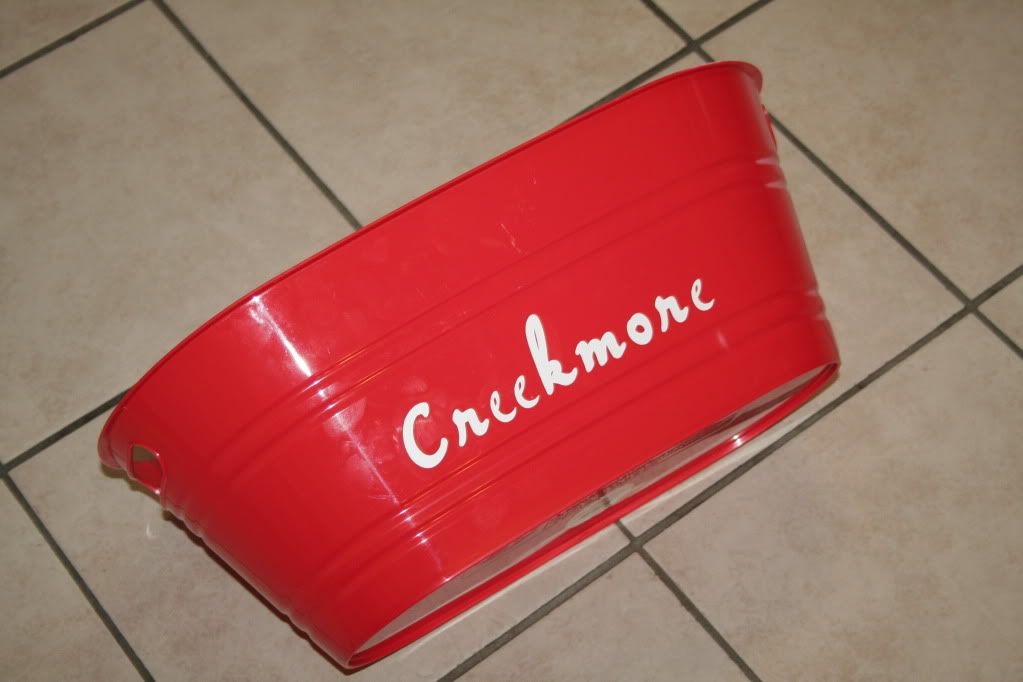 I also picked up a blue one because my sons school colors are blue and gold/yellow. But as most of you Cricut users know, you can't buy yellow vinyl off the shelf in the store. So I just held on to it for a couple months. Then I ordered a new cartridge (Stand & Salute) just for the torch included on the cartridge. I have found it useful for other things, but I was excited to find the torch as we have at least 16 years of being the Blazers ahead of us.
Here is the cool part of the story. While I was in a print shop ordering a couple mounted posters for our upcoming craft show, I asked the lady if they ever had left over vinyl that they just threw away they might be interested in selling or giving away. She said they always had little pieces left they can't use and walked over and handed me a 24x24 sheet of the perfect shade of yellow. She said "See how this works for you." I said "Oh that will be great." But inside I was jumping up and down because it was exactly what I need to do the blue tub. Also - I know you can order other shades off the Internet, but I just haven't taken the time to do that yet.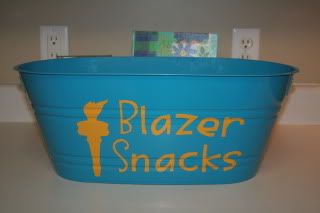 So this is what I ended up with. I did the design on both sides exactly the same and sent it to my son's teacher for their snack basket. She orginally just had a small white basket and this gives her a lot more room, plus it was super cute. She said she loved it and all of the kids were excited about their new Blazer Snacks basket.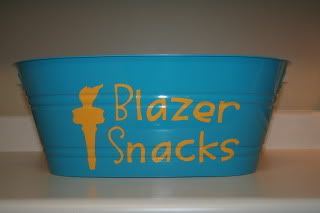 Now I'm just hoping that Walmart brings back these tubs next year. I have looked and looked on the Internet and can't find anything like them to order. If anyone knows of a place, please let me know. I would love to be able to sell a few and make a couple more for myself for other things.