It's December - What's not to love!! Here are a few of our favorites from this past month.
1.
Christmas Decorations
- It takes forever to get it all done, but it's worth it in the end and the house is so pretty and sparkly all month!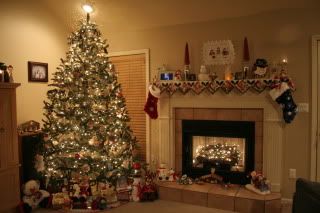 2. Samuel's
role
as a Wise man in our church's Christmas Program.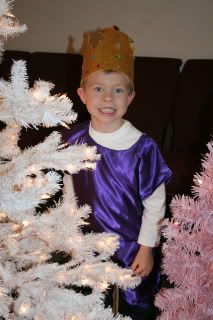 3.
Christmas Parties
!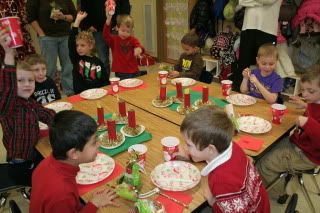 4. The boys were able to spend 4 1/2 days with my parents at the beginning of their Christmas break. They couldn't wait to go and had a great time. I had to work while they were gone, but it also gave me a chance to finish up shopping and wrapping and to get the house clean while they were gone so that I could focus on them when they got back.
5.
More time
with my boys - and a week and a half off work!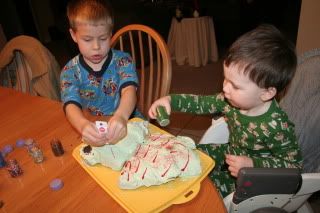 6. Presents and all the fun on
Christmas morning
!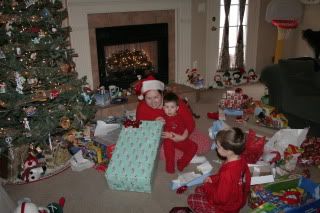 7.
Santa Came
!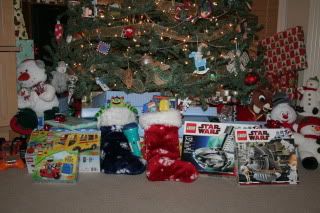 8. Samuel's first sleep over. We invited his best friend from school to sleep over during Christmas break. They had so much fun! I am so glad that he found such a good friend!
9. A day at Chuck E. Cheese. No pictures! I decided to focus on playing and not on pictures for this trip! It as a nice way to end the year!