I found this really cute and easy idea in a magazine (Family Fun, I think). When I saw the pictures, I thought...I have the perfect front porch window to do that!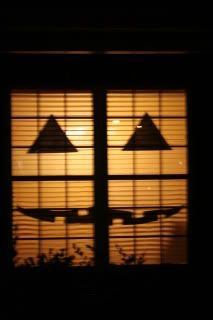 You simply use tissue paper to make the design. Cut the eyes and mouth out of black, tape it to the window and then completly cover the window in orange tissue paper. The secret is simply leaving your lights on.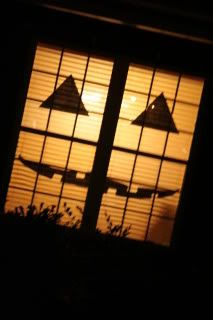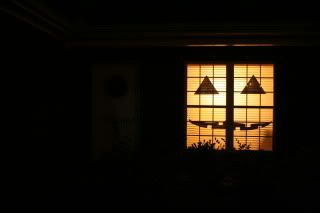 A view with the flash, so that you can see the size of the window and the front porch. The kids coming to the front door really liked it.