Using an idea from
Somewhat Simple
, I made this simple little craft with the boys on Friday night. I had some orange balloons and when I saw her tutorial, I thought the orange balloons would make a quick Halloween craft.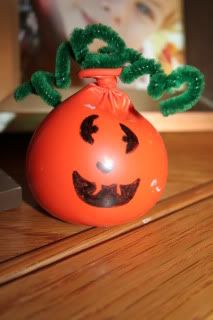 I pulled open the top of the balloon as much as I could while Samuel stuffed the balloon with play dough. I used 1 can of play dough in each balloon.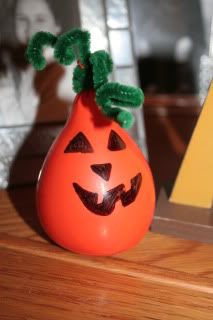 Then we topped off the balloon with green pipe cleaners and drew on faces with permanent marker. However, we found that the marker easily rubbed off. I didn't really find a solution to this problem but the boys love playing with them.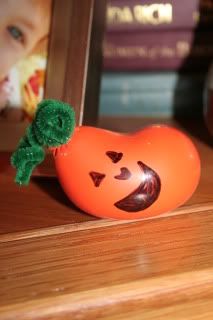 You may remember doing something similar with corn starch when you were a kid, but the advantage to this is that you don't have a big mess to clean up when the balloon gets a whole. Simply take the play dough out and place in another balloon.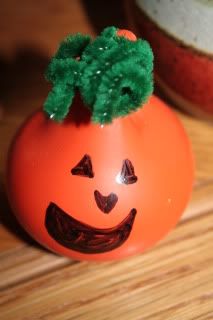 When they kids are done with them, cut them open and the play dough is still fresh and ready to play with.