I LOVE this dessert. It's easy and I usually have everything on hand to make it up quickly if we're in the mood for something sweet. I thought this would be a good week to post it since Valentines is this weekend. This is a great couples dessert. This recipe makes 4, so you could either half it and just make 2 or go ahead and make all 4 and put the extra 2 in the fridge for later. Just reheat for 20-30 seconds and they are just as good the next day!
Ingredients:
4 squares semisweet baking chocolate
1/2 cup butter
1 cup powdered sugar
2 eggs
2 egg yolks
6 T. flour
Cool Whip, powdered sugar or ice cream to top
Preheat oven to 425 degrees. Grease 4 custard cups. Place on baking sheet. Microwave chocolate and butter in a large bowl for 1-2 minutes until butter melts. Stir with whisk until chocolate melts. Stir in sugar.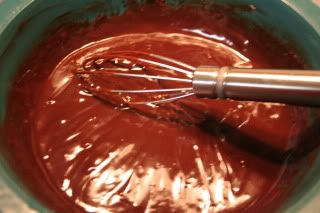 Whisk in eggs and yolks. Stir in flour.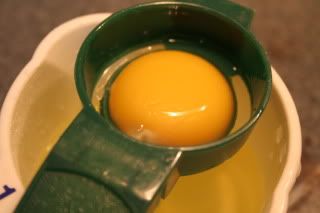 Divide batter between cups.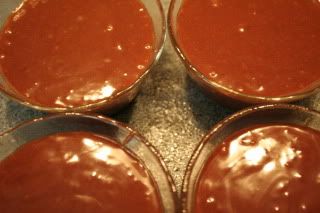 Bake for 13-14 minutes until sides are firm but centers are still soft. Let stand for 1 minute. Run knife along edge to losen.
For more great recipes, visit
Foodie Friday
and
Tempt My Tummy Tuesdays
!