Visit Between Naps on the Porch to see other great Tablescapes!
I love to host baby and wedding showers. I rarely have the opportunity to do the later, but sometimes have the chance to hose a baby shower for a friend from church. Generally at our church, the first baby shower is held at the church by the couple's small group class. But 2nd, 3rd, etc., baby showers are held in a small group member home. Who came up with these rules I have no idea, but it is an unwritten rule that we all seem to follow! 
A couple weeks ago, I had the opportunity to host a shower for my friend Frances who will very soon welcome her second daughter, Tracy. The table was super simple, but the colors and everything pulled together well.
She is doing Tracy's room in light green and lavender. At first I wasn't sure how I was going to decorate, but I found these cute wooden cutouts at Hobby Lobby and the colors fit perfectly. I hung them from my chandler and they looked so pretty on a hot summer day. I decided I would then just use solid color napkins and plates to match the colors.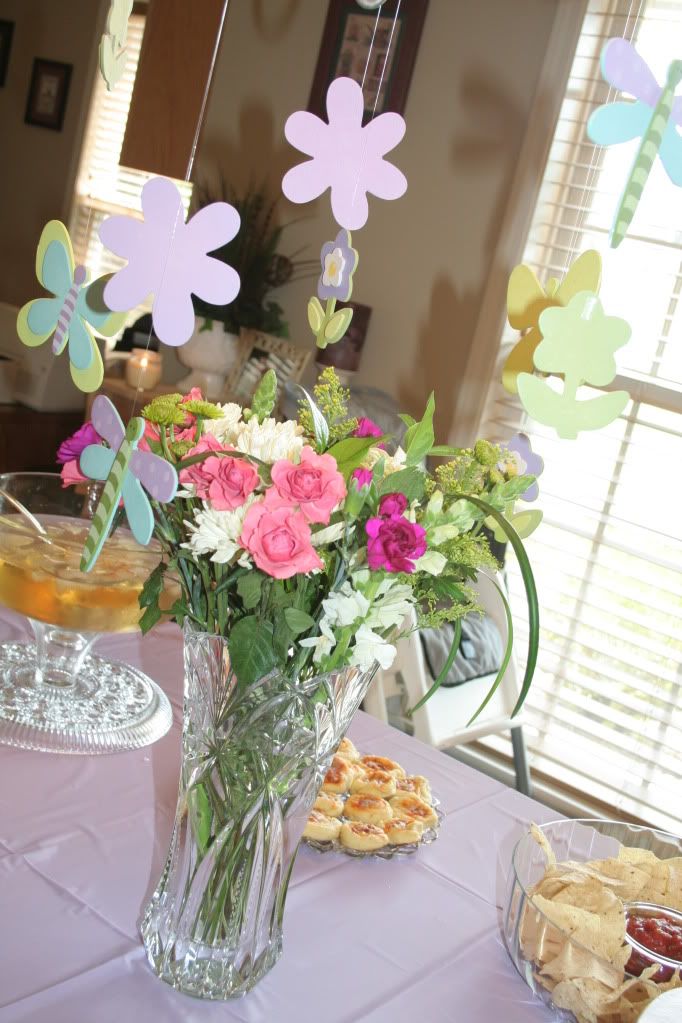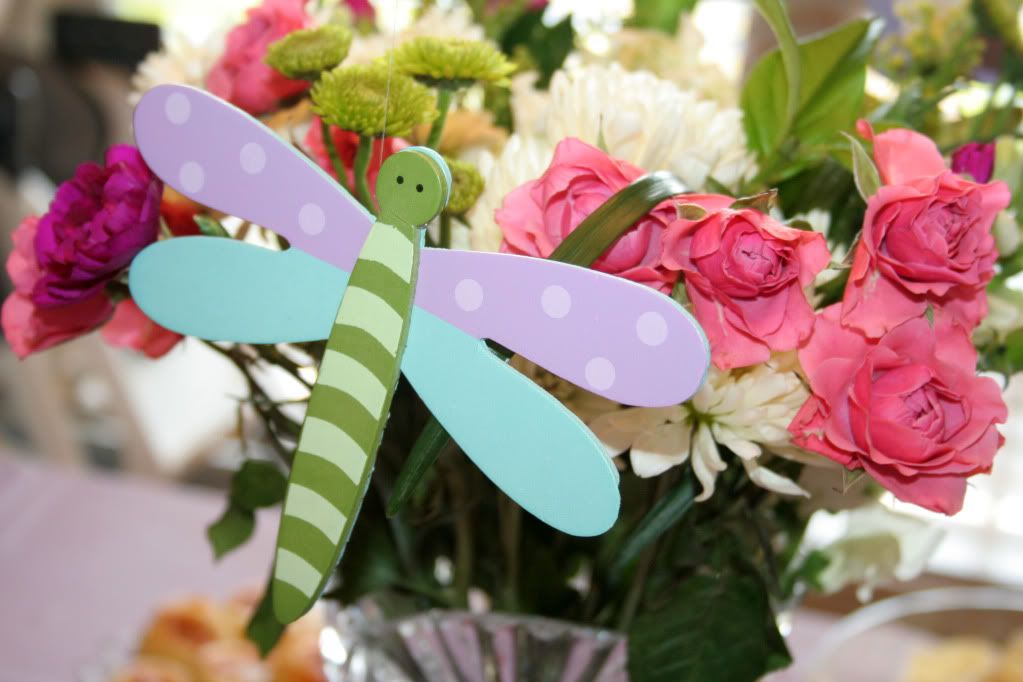 But then I was so excited to find these plates and napkins at Target.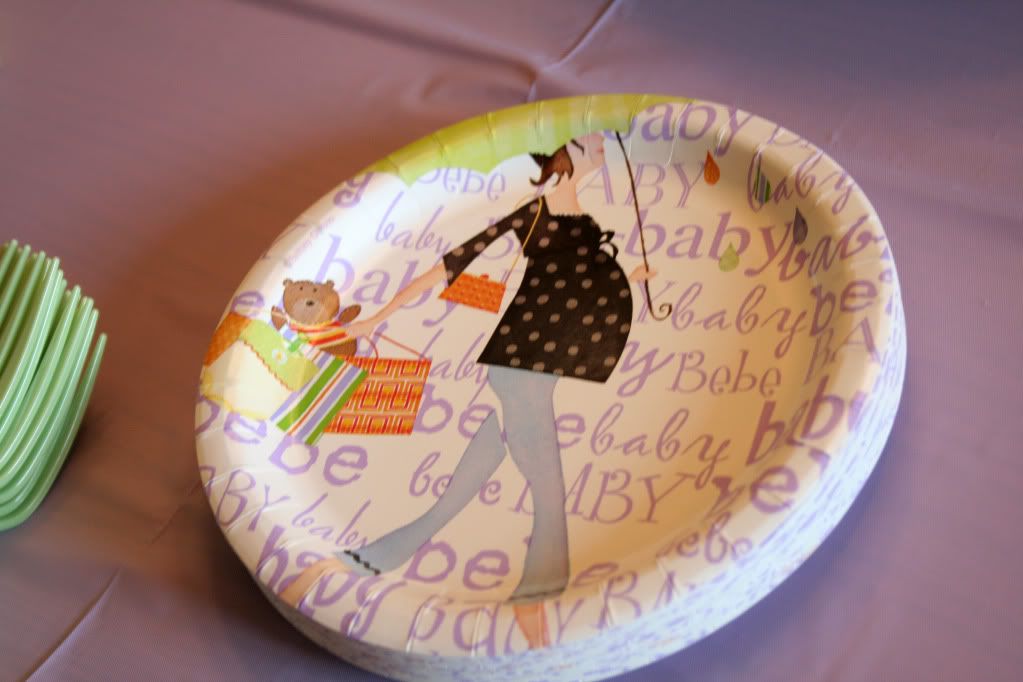 The colors were perfect and they were such cute little napkins and plates. I also bought square green plates to match for the food and left the smaller plates for cake.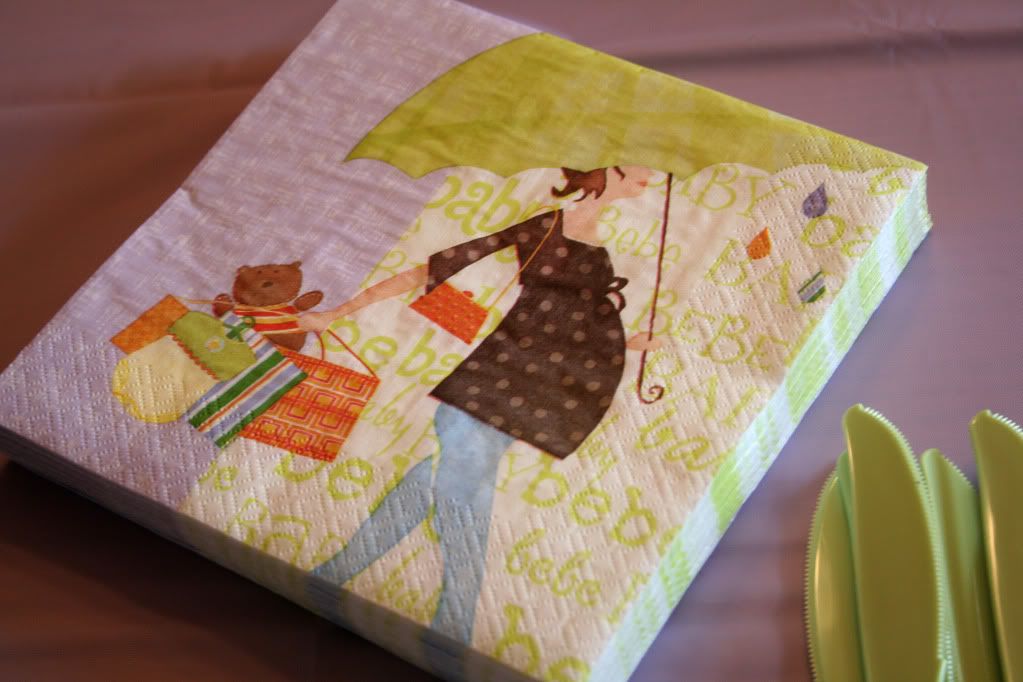 One of the ladies in our small group made the cake to match the colors.
For the food, I used some of my crystal serving pieces. I love crystal because it goes with anything and always looks so pretty.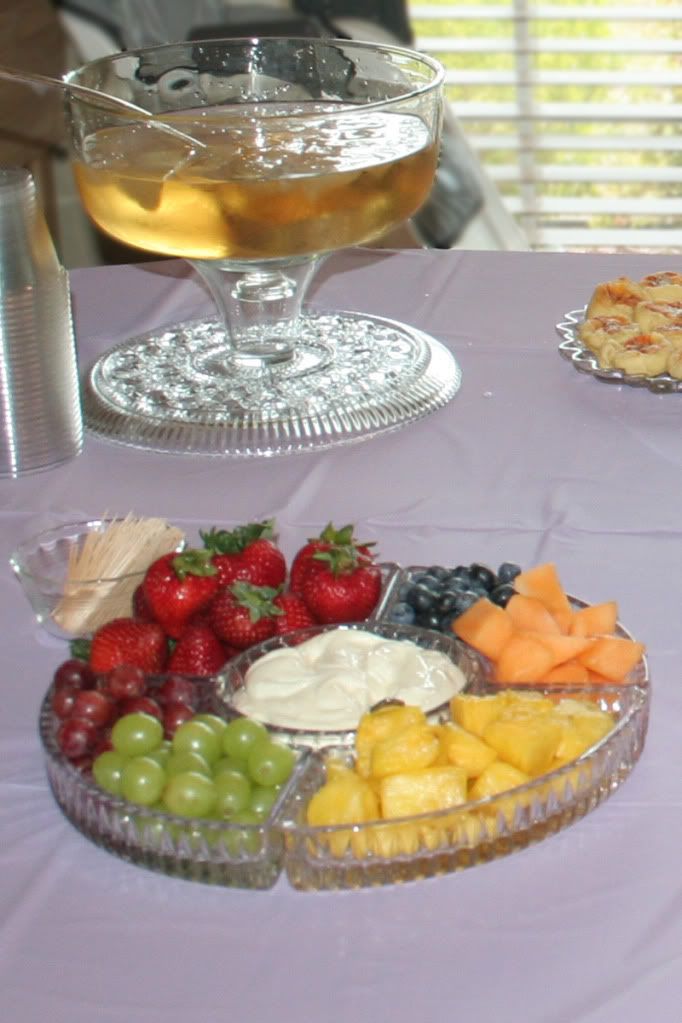 I made a banner with Tracy's name with my Cricut to carry on the purple and green theme, adding some girly pink and flowers. It hung directly behind the table across the window.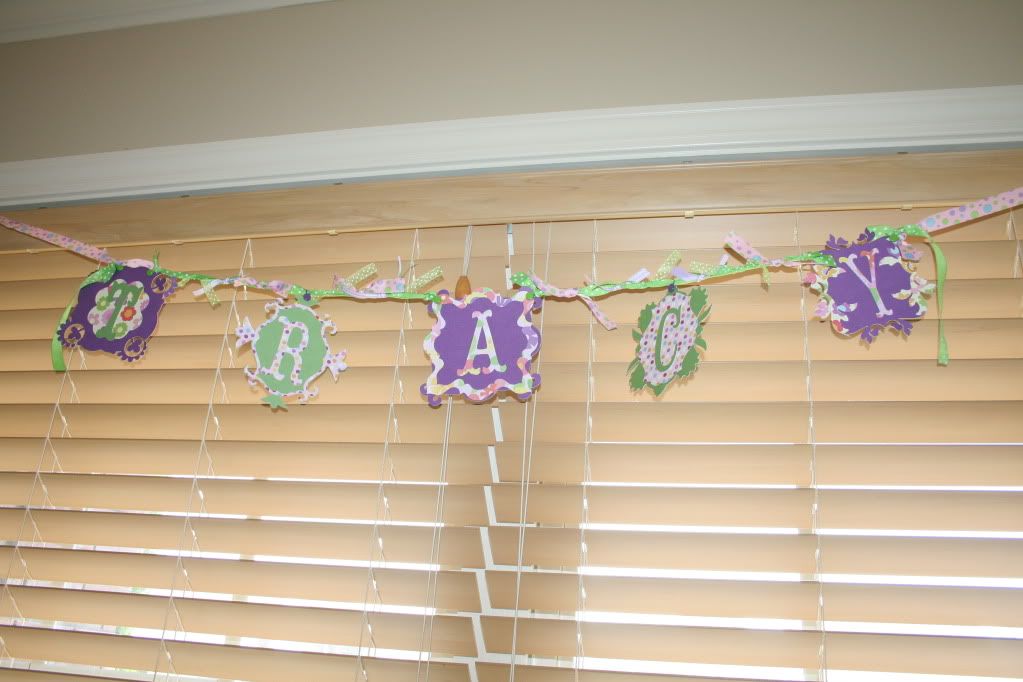 The completed table.